To organize their wedding, Catherine & Stéphane obviously chose the prestigious Château de Berne ***** to celebrate their union.
The gastronomy, comfort, character and charm of this establishment have enabled it to become a member of the Relais & Châteaux group, which has become a benchmark for luxury hotels in France and abroad.
As you turn down a long country lane lined with vines and ancient trees, you enter a world of freedom. Absolute calm and a haven of peace await you in the heart of Provence.
All horizons are open to you!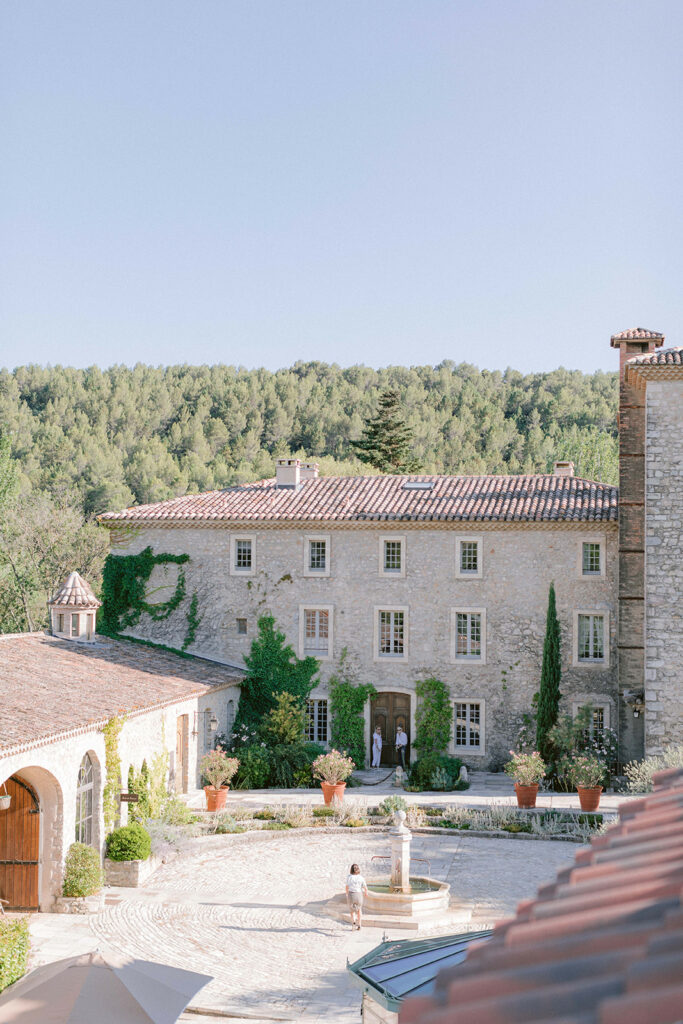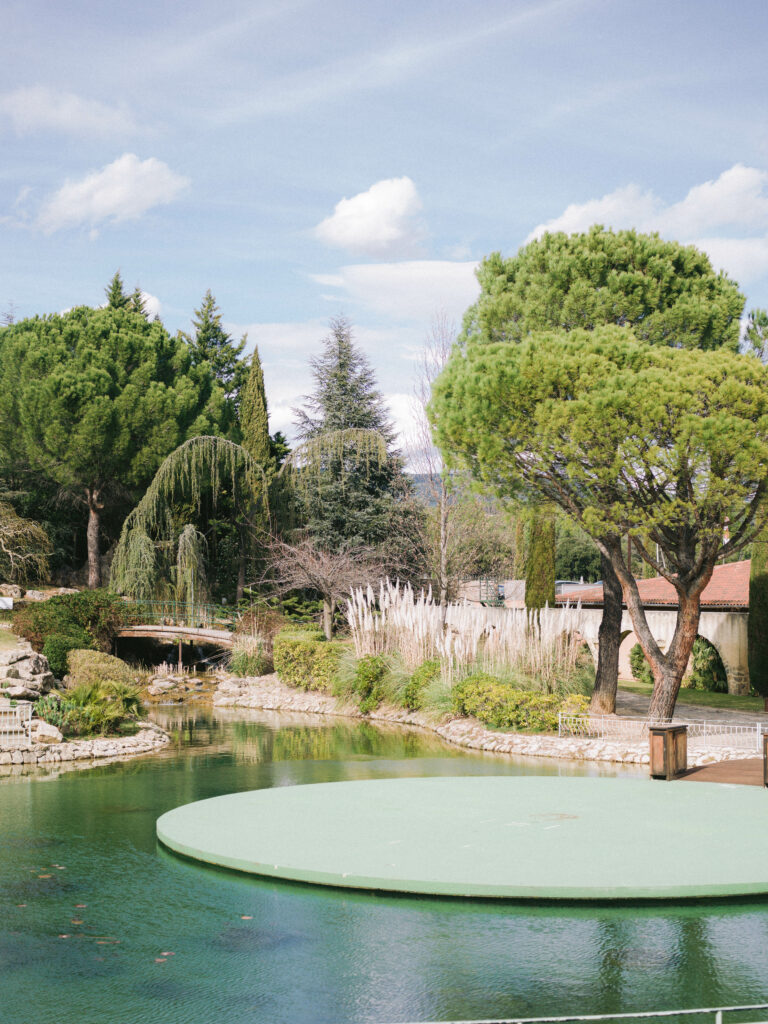 GASTRONOMY
Take advantage of our Michelin-starred gourmet restaurant to discover all the seasons of Provence. In a new neoclassical decor, you can choose to sit under the light-flooded glass roof or in the cosy lounges with their warm, intimate ambience. The dining room, decorated in beige and earth tones, combines luxury and authenticity. The spirit of the land is reflected in the tableware at Jardin de Berne.
The chef offers a special menu for weddings, refined, elegant and faithful to the haute gastronomy that the château offers throughout the year. A sure source for delighting your guests' taste buds.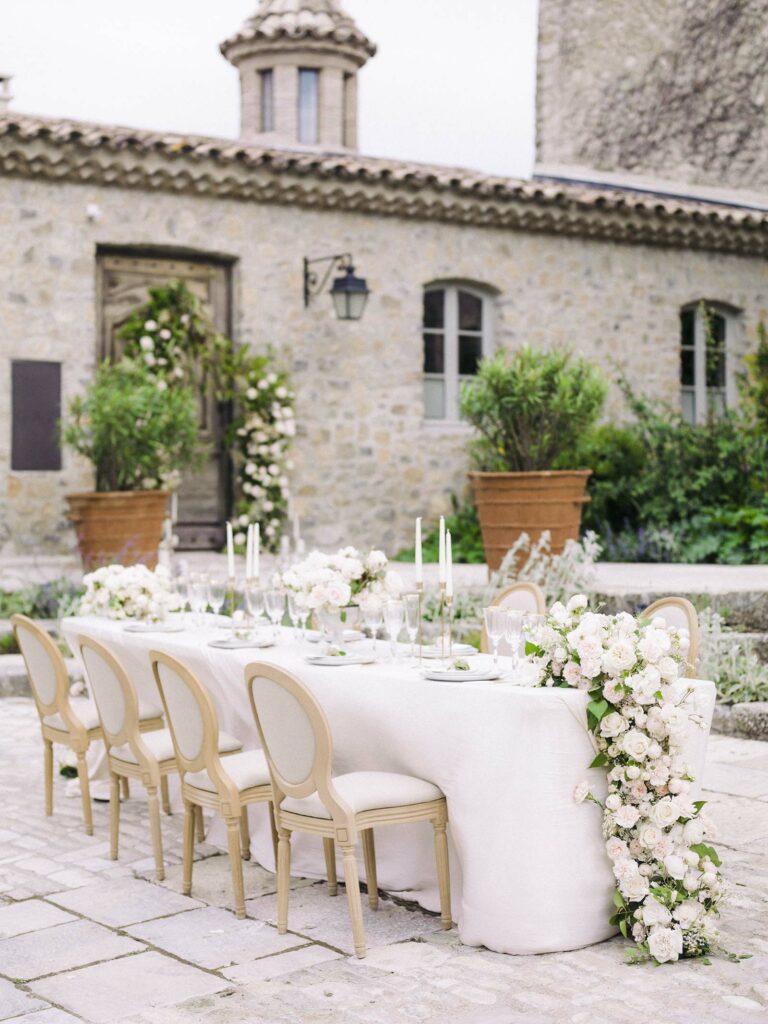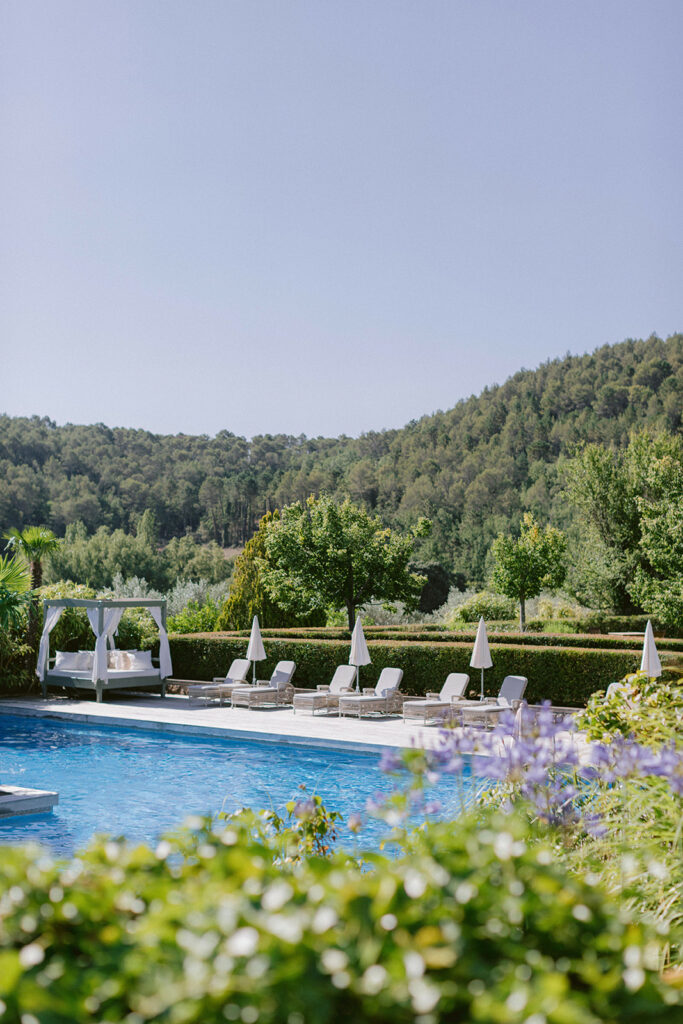 WEDDINGS - EVENTS
Imagine a château in the middle of the vineyards of Provence for your next seminar or private reception. We've got you covered!
At the heart of a vast estate where all dreams are permitted, Château de Berne lets you make your wishes come true... whether it's a quiet get-together with colleagues or a colorful reception for loved ones.
Our C&S brides and grooms have opted for an intimate wedding, offering their guests a unique experience. From the ceremony in the midst of nature and calm to the dinner, the setting will be idyllic.
The château offers a number of different areas for entertaining your guests. It all depends on the number of guests and your wishes. In any case, don't worry... everything will go perfectly!
High-quality service is guaranteed.
Vanessa and the Shades Waves Agency team
Wedding & Event Planner
Instagram: shades_waves_weddingplanner