It's an American concept that combines parties and games between girls and/or boys, friends, family and loved ones... to celebrate the arrival of the couple's unborn child.
The Baby Shower is usually organized towards the end of the pregnancy, between the 7th and 9th month, before the birth of course.
The party can also be an opportunity to announce the baby's sex, in which case it's called a Gender Reveal Party.
You mustn't wait too long to prepare her, as there is a risk that the mother-to-be will be too tired at the end of her pregnancy.
The party can last a whole afternoon, ending before the evening meal. It's a festive afternoon with careful decoration.
It's the equivalent of an afternoon tea party with friends and/or family, with gifts for the mother-to-be and the baby.
It can be applied in several ways:
There's also the option of organizing a Sip and See, around 2 to 6 weeks after delivery, to get to know the baby.
Another party will be organized to introduce the newborn to all the family and friends of the happy parents.
Don't know where to start organizing your Baby Shower?
Don't panic!
If you want to get straight to the point and know what you need for a successful Baby Shower, Vanessa from the Shades Waves agency can advise you, accompany you in part or organize the whole event.
Here are the different stages of support:
STEP 1: CHOOSING A LOCATION
There's a place for everyone, whether you're hosting an event at home or elsewhere, and there are plenty of possibilities!
But there are also a few questions you need to ask yourself to ensure that the event goes smoothly, according to your wishes. Shades Waves has an address book of service providers to help you find the ideal venue!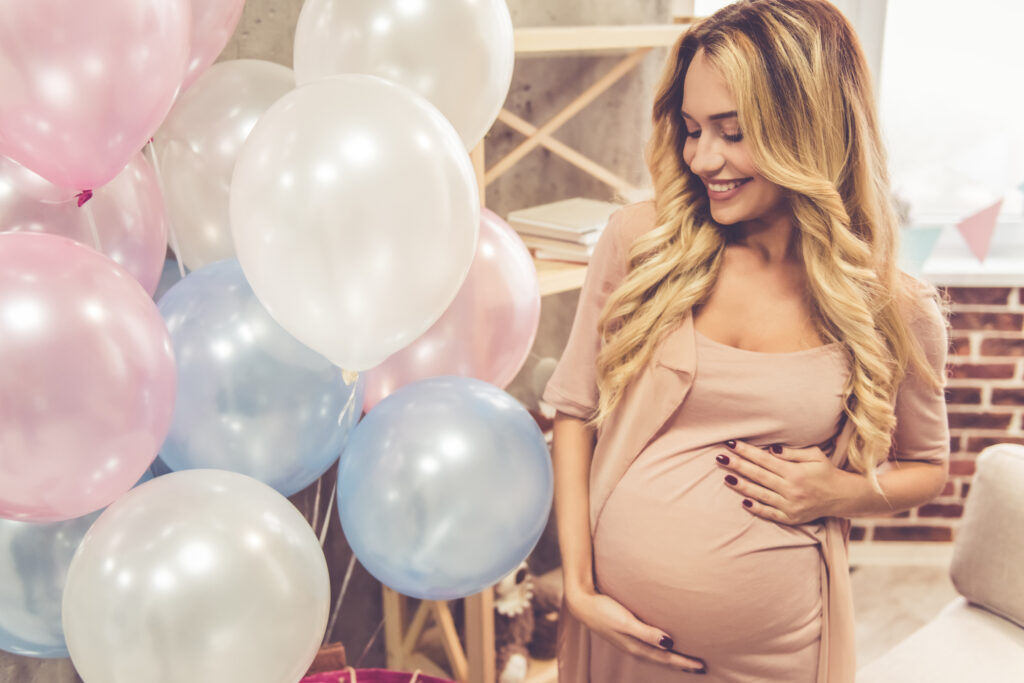 STEP 2: DECORATION
For a successful Baby Shower, a large part of the decoration is centered around a large table in the baby's colors (blue or pink) or in a neutral theme to leave room for the surprise of the revelation of the unborn child's sex.
Often a pretty table with lots of goodies to nibble on and decorations to make the room or place really welcoming!
What decorations can we use for a Baby Shower?
Where to find the decoration?
Who takes care of it?
These are just some of the questions Vanessa from Shades Waves will be able to answer.
STEP 3: INVITATIONS
While it may seem odd to some, we think stationery is a lovely way to keep memories of days like baby's celebration.
It's an invitation that we'll treasure and look back on in a few years' time, remembering the lovely day we spent with our loved ones.
We can also share this moment with the baby-to-be, who will be curious to know.
Shades Waves can help you find the stationery that's right for you.
STEP 4: ANIMATION
Even if we're all together with lemonade and cake, entertainment counts for a lot at a Baby Shower.
The mother-to-be will be delighted to be pregnant, and will be even happier at the party she's invited to!
But what can you do to have fun at a Baby Shower? Would you like musical entertainment?
If games are part of a Baby Shower, the Shades Waves agency will show you some original games that will liven up the party even more!
Background music is highly recommended, and a playlist can be created to match the parents' musical tastes, or simply to set the mood.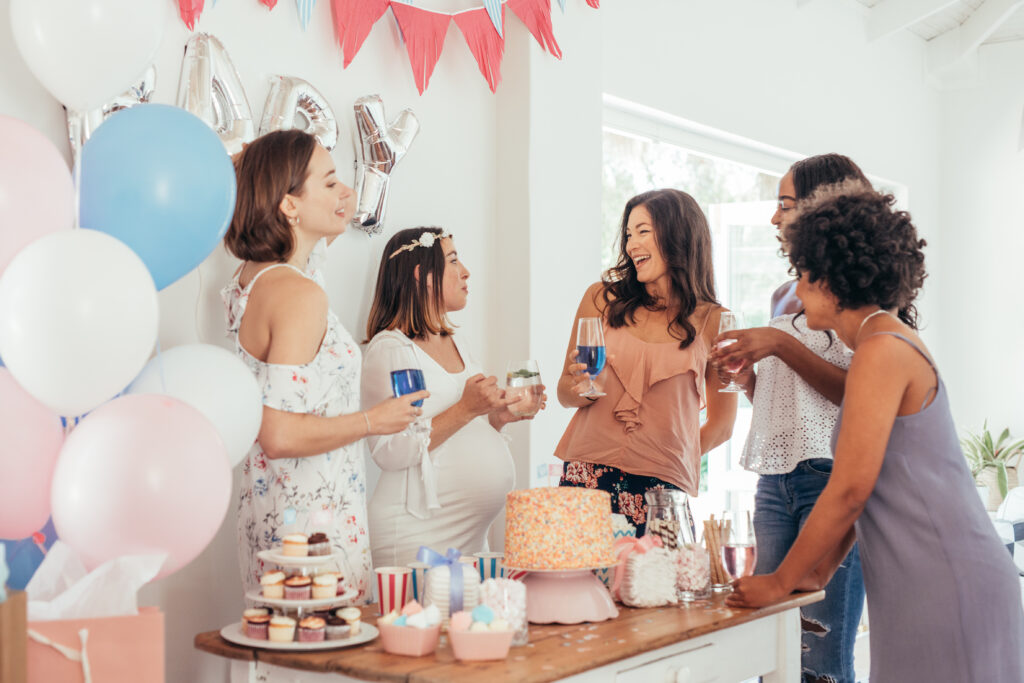 A Baby Shower is a real success if everything is well prepared in advance, so that the day runs smoothly.
Every detail counts, and the Shades Waves agency will provide you with the advice and logistical support you need to make your party a success.
A Baby Shower is an opportunity to spoil not only the baby-to-be, but also and above all the mother-to-be.
The Shades Waves agency has selected some great gift ideas for you to spoil all the expectant mothers in your circle.
What's more, these gift ideas are valid for pregnancy announcements and for a pregnant woman's birthday!
AN AGENCY TO SUPPORT YOU IN YOUR PROJECT
Thanks to all these steps, you're sure to have or organize a successful Baby Shower that will be remembered for years to come.
Vanessa from the Shades Waves agency takes care of all the organization, from choosing the venue, invitations, theme, meal and cake, to decorating a Baby Shower.
Trust the expertise of Shades Waves to make your event a success!
Vanessa and the Shades Waves Agency team
Wedding & Event Planner
Instagram: shades_waves_weddingplanner