Becoming a wedding planner
Join the Shades Waves franchise
and a network of recognized wedding planners
SUCCEED IN THE EVENTS BUSINESS!
Are you an employee, an entrepreneur or a freelancer? Are you passionate about organizing events, and wondering whether and how you could become a wedding planner?
Shades Waves is the agency for you!
Becoming a wedding planner:
THE FRANCHISE SHADES WAVES BY VANESSA ROUSSEL
After a career in the events industry in Paris with an American firm, a move to be closer to her family in the Var and over 7 years working in the wedding industry in France, French overseas departments and territories and abroad, Vanessa naturally wanted to share her experience and expertise as an Events PROJECT MANAGER with future wedding planners in France, Europe and worldwide.
Vanessa is a dynamic, hyperactive yet discreet woman, curious about what life has to offer, who has loved to travel since childhood. It's thanks to all her experiences and challenges in both her professional and personal life that Vanessa now wants to share her know-how with future entrepreneurs and self-employed people, to accompany them in this wonderful adventure.
Make a living from your passion: organizing events, being an event project manager or wedding & event planner: the important thing is to practice your passion and make a living from it!
You're about to embark on the adventure of entrepreneurship in a field rich in emotions, rigor and challenges.
Having suffered the loneliness of the entrepreneur faced with the worries of reality, such as launching a business without support, Vanessa wanted to create a Shades Waves franchise to form a close-knit team of entrepreneurs. Vanessa wanted to create the Shades Waves franchise to form a close-knit team of entrepreneurs, giving you the freedom to direct your business as you see fit and develop your sales at your own pace.
WHAT'S IN THE SHADES WAVES FRANCHISE?
Have a state of mind a willing and dynamic entrepreneur

To be accompanied to avoid "entrepreneurial solitude

Benefit from operating process of the Shades Waves brand license

Acquire the right techniques and processes for success sales, marketing, management...

Being part of a team while remaining independent
Get good visibility on social networks quickly

Keep an all-round smile during organization and on D-Day

Never give up when faced with a problem, there are only solutions!

Be resourcefulinventive, handyman, etc ...

Be multilingual is a plus!

Empathy, anticipation, time management, stress management, emotional management and diplomacy in front of our customers
WE ARE LOOKING FOR
MOTIVATED AND MOTIVATING PROFILES
to become a wedding planner!
We are looking for innovative and original entries:
by mail to welcome@shadeswaves.com or by mail, bus, plane, train or carrier pigeon...
Apply to join the Shades Waves franchise and you'll never be alone.
Would you like to become a wedding planner, but don't know where to start?
We're looking for sparkling applications that exude the desire to succeed in this job, with a touch of craziness, a sense of humor and the energy to keep up with the frenzied pace of the wedding season!
A taste for challenge, a good sense of repartee and a WINNER mindset!
#GIRLPOWER
WHAT'S IN THE SHADES WAVES FRANCHISE?
Support for setting up your companyor as a Eurl, Sasu...

A 5 days of classroom-based theoretical trainingin the offices of Shades Waves agency in Hyères les Palmiers (83)

Access to the photo library from the Shades Waves agency

Accompaniment and coaching throughout your time with Shades Waves
The starter pack of the Shades Waves agency to be reactive:

Flyers and/or business cards
Standard contract with terms and conditions
Training in the use of WeddingPlan event planning software
A T-shirt branded with the agency's name and shorts for installations
A navy blue dress (agency color)

Application of methods and processes from the Shades Waves agency, on a few weddings after your training.

The right of entry with the signing of a contract in order toaccess the world of licensing Shades Waves brand
DOWNLOAD OUR BROCHURE AND JOIN THE SHADES WAVES TEAM!
Become a wedding planner?
Entering the wedding industry as an independent wedding planner can be daunting.
With increasing competition and customers looking for high-quality, trusted services, it's essential to stand out from the crowd.
However, building a recognized brand, developing a network of reliable suppliers and acquiring a customer base can take years.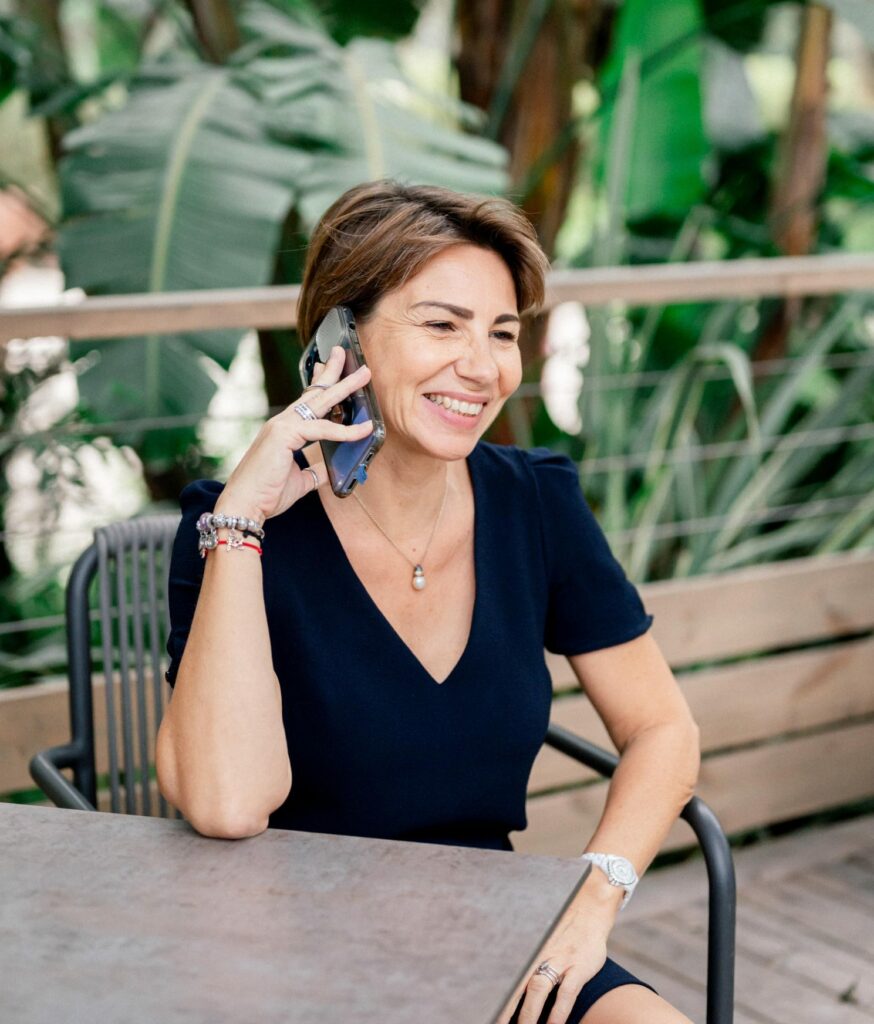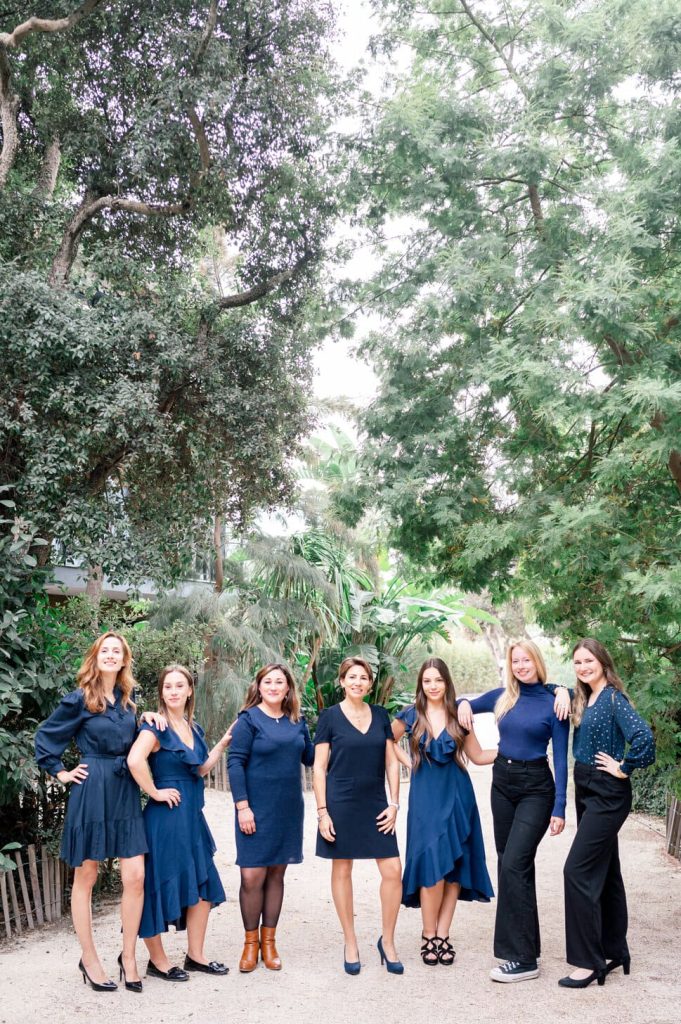 Shades Waves, a recognized brand license
Joining the Shades Waves franchise offers a unique opportunity to overcome these challenges.
As a member of a strong, recognized brand license, you immediately benefit from the reputation and credibility of Shades Waves.
Our wedding planners benefit from an established network of quality suppliers, proven marketing tools and ongoing training to ensure the success of every event.
With Shades Waves, you're never alone: you're part of a thriving community of passionate professionals, while retaining the freedom to operate under a successful brand.
This is your chance to turn your passion for weddings into a successful career, with the support and resources of a market leader.
10 good reasons to become a wedding planner with Shades Waves
✓ Established reputation : Benefit instantly from the notoriety of a brand recognized in the wedding industry.
✓ Complete training : Benefit from in-depth training to hone your skills and keep up to date with the latest wedding trends.
✓ Supplier network Access to an extensive network of quality suppliers and reliable partners.
✓ Marketing support : Use proven marketing tools and branding strategies to attract and retain customers.
✓ Community exchange Join a community of passionate wedding planners to share tips, ideas and experiences.
✓ Entrepreneurial autonomy : Manage your business with the autonomy of an entrepreneur while benefiting from the support of a franchise.
✓ Diversified Events : Work on a variety of events, from intimate weddings to large celebrations, enriching your portfolio.
✓ Management tools : Take advantage of business management and event planning tools to optimize your workflow.
✓ Expansion possibilities : Seize the opportunity to develop your business under the Shades Waves brand, with the potential to expand your market.
✓ Job satisfaction : Experience the gratification of creating unforgettable days for couples, turning their vision into reality.
Become a wedding planner and join a growing team of enthusiasts!
How and why become a wedding planner?