Famous in the Provence-Alpes-Côte d'Azur region, the Château de Brégançon is a family estate handed down from generation to generation. It is one of the oldest vineyards in the Var to Bormes-les-Mimosas.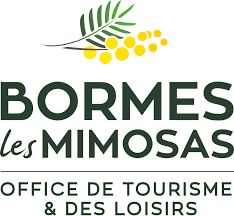 Beyond its rich historical past, the estate is renowned for its idyllic location. Between Saint-Tropez and Toulon, between vineyards and sea, the estate lies at the heart of the Côtes de Provence terroir.
The 17th-century residence offers a breathtaking view of the 52 hectares of vines on one side, and the Mediterranean islands of Port-Cros and Porquerolles on the other.
Château de Brégançon welcomes you all year round in a winegrowing and professional atmosphere: the property is ideal for all types of events.
From the terrace, your guests take the grand red-brick staircase up to the superb, refreshing Italian garden.
This garden offers 400 m² lawn area to set up a tent if required.
All events take place outdoors and can accommodate up to 300 people maximum.
The authentic charm of this magical place will enchant your guests during your event or a magnificent evening. The geographical location is unique in the world, and the architecture of this castle, reminiscent of the finest Tuscan villas, is breathtaking!
The refined elegance of the park will envelop your evening thanks to the many plane trees embellished with garlands of lights that twinkle in the night.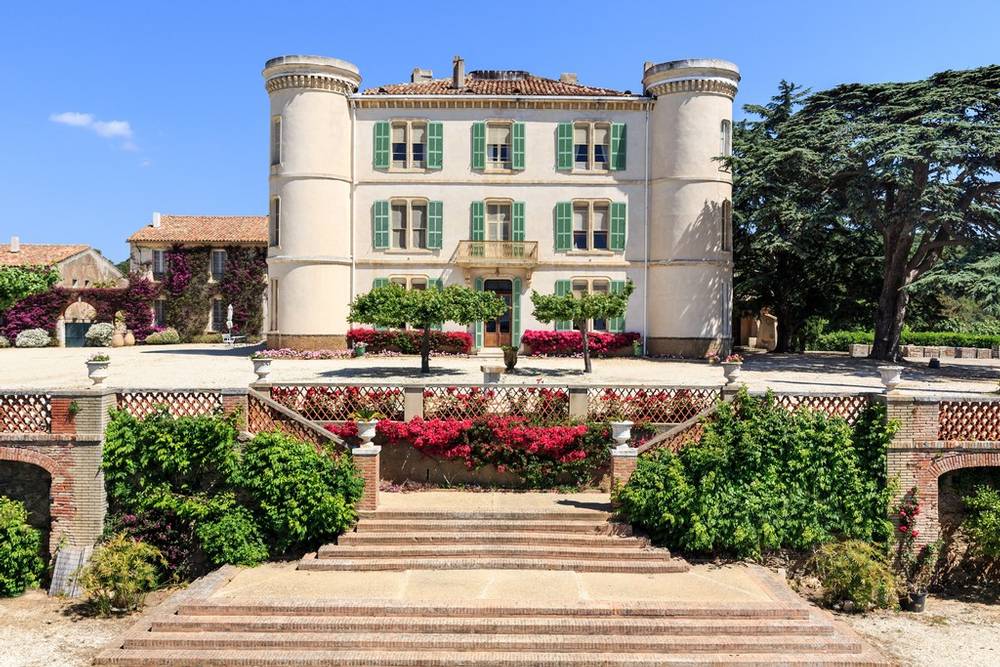 Good reasons to choose the Château de Brégançon for your wedding celebrations
Historic and prestigious setting The Château de Brégançon, steeped in history, offers a prestigious and elegant setting for a wedding.
Breathtaking view The château is set on a rocky promontory with a breathtaking view of the Mediterranean, creating a dream setting for wedding photos.
Lush gardens The château's gardens, with their manicured landscapes and panoramic views, are perfect for an outdoor ceremony or cocktail party.
Privacy and exclusivity The Château de Brégançon offers an intimate and exclusive setting, ensuring that your special day remains private and personalized.
Magnificent architecture The château's impressive architecture adds a touch of grandeur and romance to your event.
Exceptional photographs : With its picturesque landscapes and historic architecture, the Château de Brégançon offers countless opportunities for spectacular wedding photos.
Luxury accommodation The château can offer luxurious accommodation for the bride and groom and, potentially, for some guests, adding to the comfort and convenience of the event.
Outstanding service Château de Brégançon weddings are accompanied by top-quality service, ensuring a seamless experience for the bride and groom and their guests.
Romantic atmosphere The atmosphere of the château, with its towers, ramparts and gardens, creates a romantic, timeless ambience.
Accessibility : Although situated in an exclusive location, the chateau remains accessible to guests, being at a reasonable distance from major cities and airports.
Flexible organization The château can be adapted to a variety of wedding configurations and sizes, offering flexibility in the organization of your special day.
A unique experience : Marrying in such an iconic venue steeped in history guarantees a unique and memorable experience for couples and their guests.
Choosing the Château de Brégançon for your wedding means opting for a venue that combines history, beauty and exclusivity, guaranteeing an unforgettable celebration.
Discover the most beautiful wedding venues in the Var.
Château de Brégançon, a Var estate steeped in history 
An organic wine estate and Cru Classé since 1955, the château offers an exceptional setting, ideal for a wedding. Founded in 1816, this listed site combines history and prestige, creating a unique environment steeped in history. The estate is nestled in a breathtaking natural setting, between land and sea, facing the Îles d'Or, offering magnificent panoramas for a wedding ceremony.
As a certified Organic Farming estate, Château de Brégançon offers an eco-responsible setting, perfect for environmentally conscious couples. Its 42 hectares of vines benefit from a micro-climate and maritime entrances, giving the wines produced on site a subtle, refined character, ideal for accompanying festivities. Its setting and prestige make it a wedding venue of choice for upscale private events.